Dear Dev(s) and Sifu(s):
Please refer to my attached picture,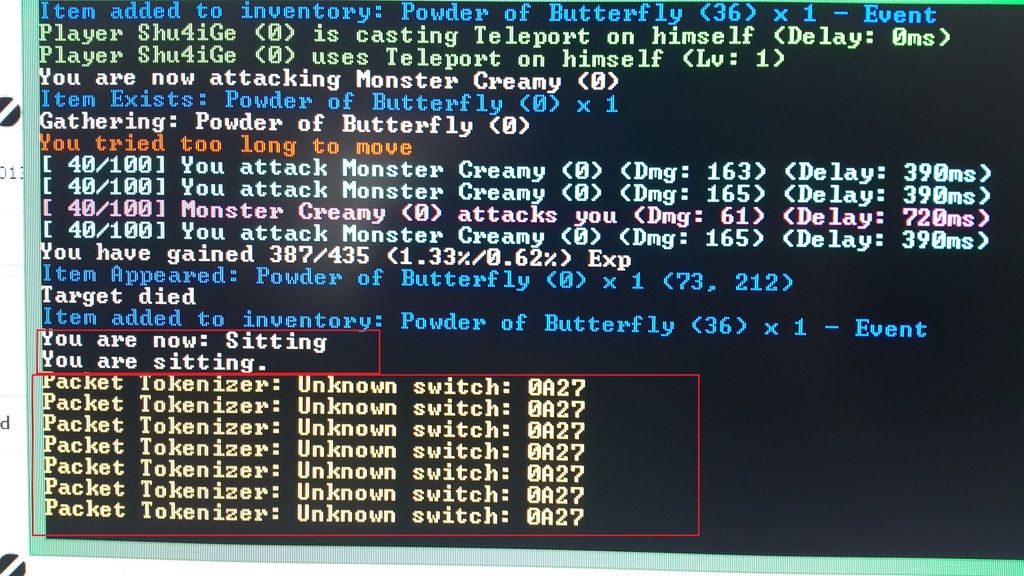 1) Im facing a problem where my bot will automatically sit down and remains in that way until like forever~~, i have to log out my openkore and log in back to resume my botting process.
2) What is the "Packet Tokenizer: Unkown Switch: 0A27" that are shown in the picture that I've attached?
I attached together my current config.txt
Please help.