Hi i would like to ask if someone knows how to configure a bot or macro.
Conditions are as follows:
1st: the bot will be controlled manually which means i run the bot program then manually enter my user pass in the client i open to enter the game
2nd: i control the bot via open client to talk to a certain npc to a specific selection which i will be allowed to enter the code manually after which.
3rd: the "bot" will enter for me with super speed when it sees a certain announcement on the chat log. i would have to enter in the configuration the msg to program the bot.
4th: once the conditions are done, the bot goes on stand by until i talk to the npc again and wait for the announcement.
so basically the bot will just help me enter super fast when it sees the message or announcement on the system. i don't know if i need a bot on this or just the macro im noob.
is this possible for the openkore bot or with macro? if so can someone teach me this?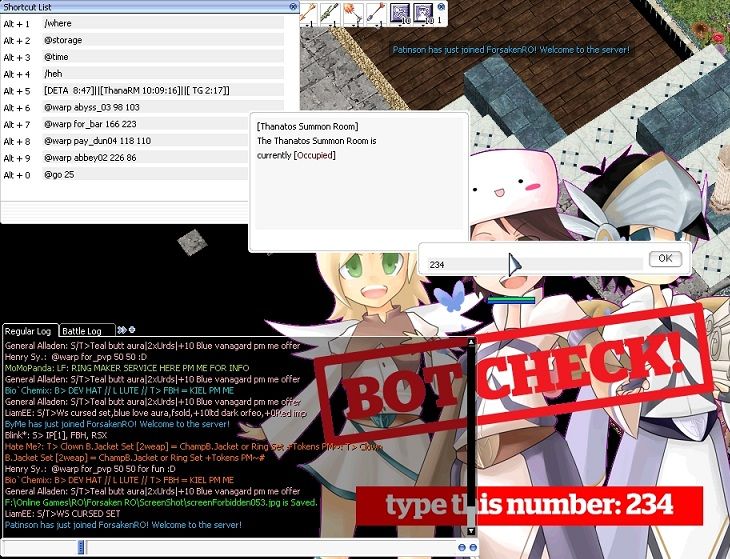 the bot will stay on that state until the system will announce in yellow "thanatos room is available" comes out and the bot will enter in less than a second to make sure i get it 1st. is this possible?