Q: I can't connect to map server.
A: Use latest openkore version.
Q: I have latest version but still can't connect.
A: By latest you need to download 1 minute before start to ask.
Q: I downloaded few minutes ago but still can't connect.
A: Openkore hasn't been updated yet.
Q: I saw openkore updated few hours ago, but can't connect.
A: Some updates are not for iRO. Openkore not for IRO only. Check what's being updated.
Q: How do I check for update?
A: Go to openkore github & check Pull Request (opened & closed issue)
Q: I'm dumb. I don't know github. Where is that?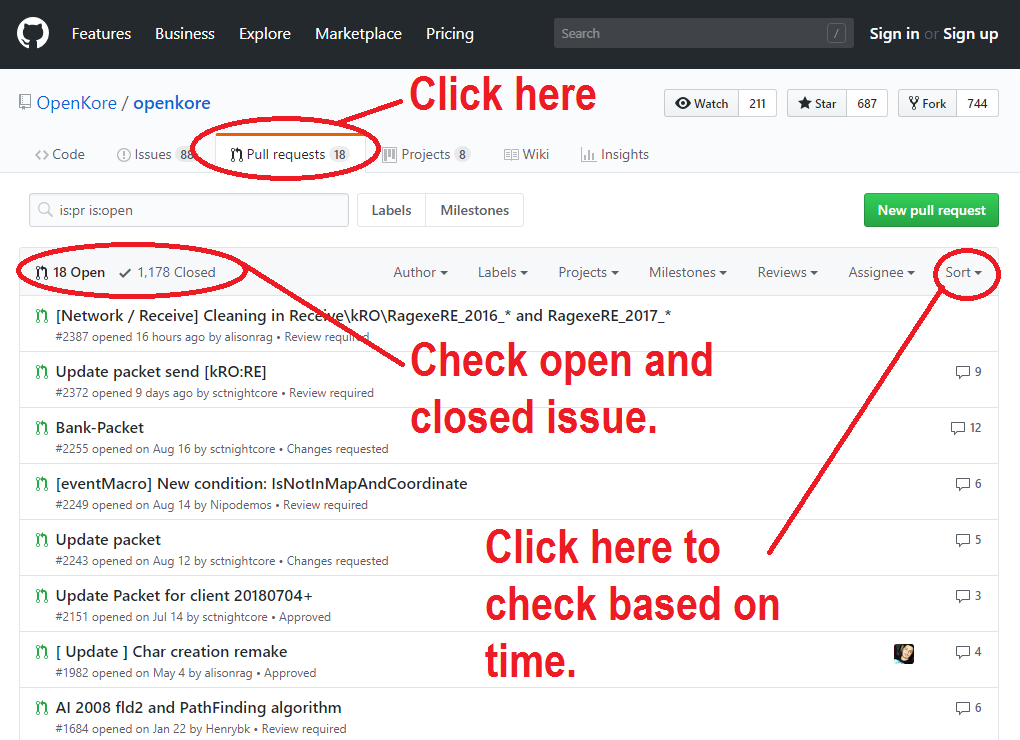 Q: It says weekly update, but there is no update.
A: All developers are doing on their free time. They usually update unless stated otherwise.
Q: How long should I wait?
A: Based on past PR, it would take 1~3 days before update is provided. Please calm your tits before trying to start new issue.
Q: I've check the update and it's there but when I download new it's still can't connect.
A: Open PR (Pull Request) is just a request bill. It's not in openkore master version yet.
Q: How do I know if it's not in master version?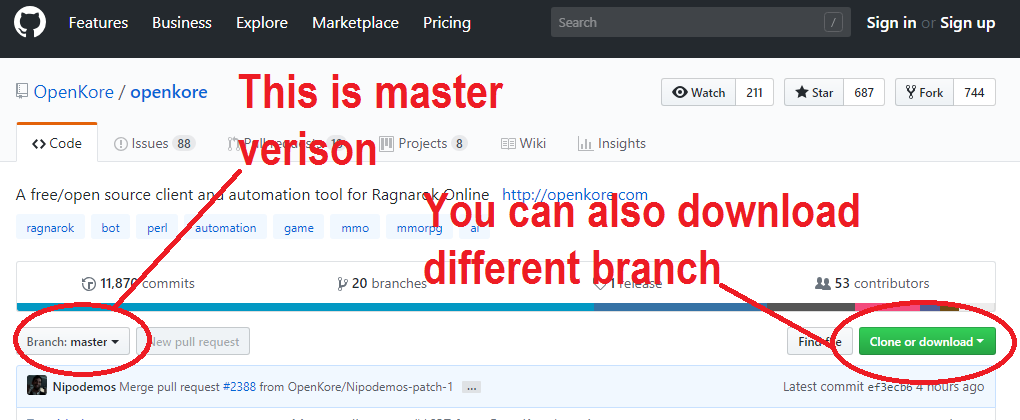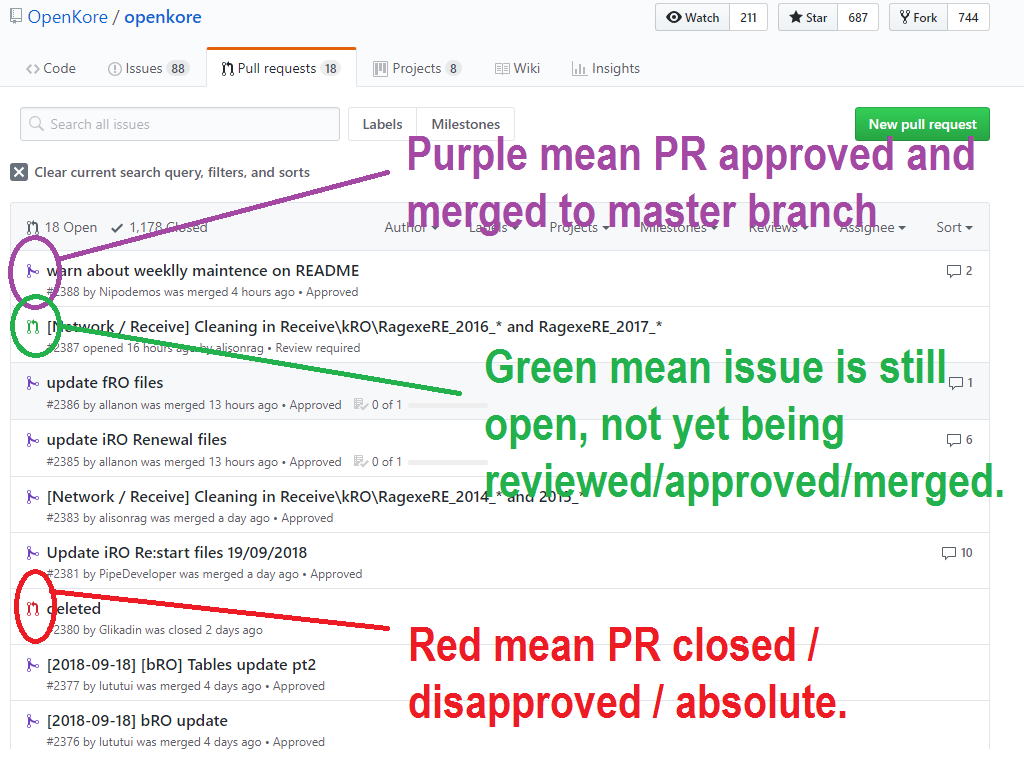 Q: I'm impatient, I need to to to school or my mommy gonna scold me. How do I update mine fast?
A: Use
allanon tool
and figure it out yourself.
Q: I'm too dumb for that. I saw the update but can't wait until it merge.
A: Copy paste the update into you openkore folder.
Q: I'm dumb LOL. How do that?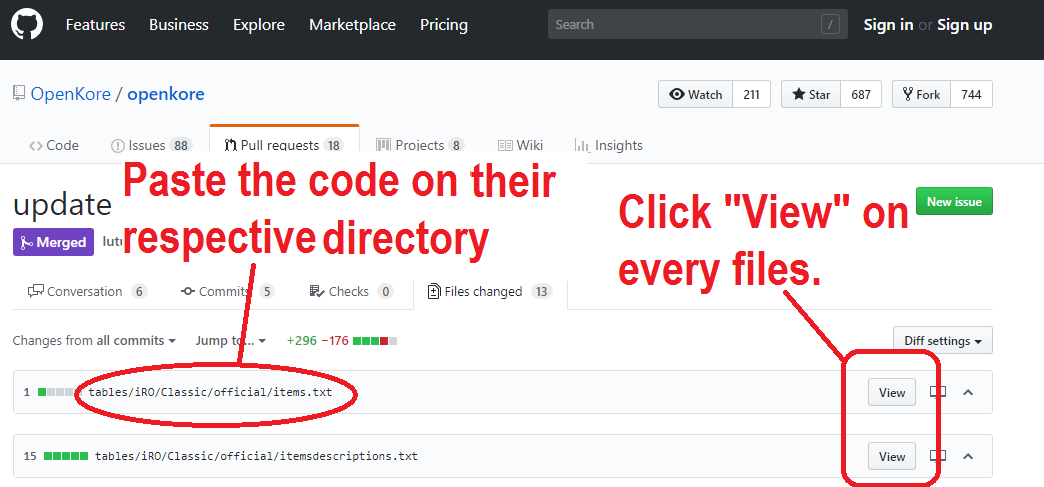 Q: Urgh, I can't do all of that.
A: Simply wait and keep downloading until next week or learn it how.
Q: is there an easy way to update it aside from copy-paste?
A: Use Git desktop or TortoiseSVN/GIT.
Q: How to use that?
A: That's on another topic.
NOTE:
This thread only meant to stop flooding github issues.
No ill means towards any individuals.
Peace yoo~~